Thank you for visiting my website!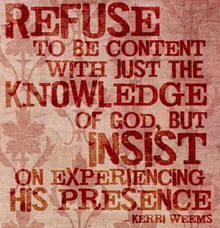 But enough about you. If you're here you want to know something about me.
Reverend Edward John Devine
I'm a graduate of Roger Willians University in Bristol, Rhode Island and Colgate Rochester Crozer Divinity School in Rochester, New York. I was ordained in the American Baptist tradition (Amercian Baptist Churches, USA) and served as pastor of First Baptist Church in Albion, New York from 2003 - 2014.
Since that time I've been a member of Immanuel Baptist Church at 815 Park Avenue in Rochester, New York. My ministry is preaching and pastoral care including visitation, spiritual development, personal and relationship counseling and mediation.
I also minister in the wider community as a chaplain on staff at UR Medicine / Highland Hospital. I am bi-vocational; in addition to ministry I am self-employed as a national environmental and property condition assessment consultant.
I came to ministry late in life but not as a second career. From the very beginning of my ministry I have been bi-vocational, which is to say I have a calling and a career. Ministry is the driving force in my life because ministry is life; it's the starting line of every spiritual, religious and secular thing I do. My life is not directed at "saving" or converting anyone - it's directed at working, playing, resting as closely to how Jesus would do it as I can which is to say, entering into the experience of every moment as fully as I can with an attitude of wonder, humilty, love, integrity and compassion - being the best I can be, and assuming and allowing others to live likewise. In my life it seems the Holy Spirit works through me seemingly because o I've noticed respectimmersing myself in each moment . I still have my first career. Besides that, ministry by - and inspite of - what I think, say and do.
In the millennial year 2000 as I sat half listening to the sermon from more or less the middle of a pew about three-quarters of the way back and to the left of the Sanctuary at Baptist Temple in Brighton New York, God called me. I didn't hear God speak and there was no angelic visitation, the conviction and peace in it simply washed over me. Following the service I told the pastor (I left out the part about only half listening to his sermon) and the rest, as they say, is history.
In 2002 in my first semester of my first year at Colgate Rochester Crozer Divinity School I was invited as pulpit supply to First Baptist Church in Albion New York for two weeks. I was asked to candidate for a permanent position and declined because as a first year, first semester divinity school student I felt nowhere near capable or ready to serve there or anywhere.
Two weeks stretched to 12 and twice more they asked and twice more I turned down the opportunity because I believed in my heart I was nowhere near ready. In January 2003 they took a new tact. Instead of asking, members of the pastoral search committee approached me and said "We think you're ready." Soon after, I was called as 30th Pastor of First Baptist Church & Society founded in Albion in 1830.
I still didn't feel ready but as the prophet Jeremiah and the apostle Paul and many others would attest, God doesn't always call those who are ready rather, God makes ready those who are called. My call was provisional based upon completion of my Master's Degree at CRCDS and ordination in the American Baptist Tradition (American Baptist Churches, USA). I received my degree in 2006 and was ordained in 2007.
In the earliest weeks and months the congregation and I shared a grand adventure. I learned as I went from my ongoing coursework and fellowship and sharing with my colleagues, and I taught the congregation, and the congregation also taught me. All that learning and teaching going on was wrapped up in a lot of prayer and meditation. Through all of it, I grew into my pastorate that lasted 11+ years. In the beginning it was a little messy but not entirely unpleasant and over the course of 11 years we all matured in faith and in mission, worshiping and praising the Lord and serving God's purpose and the needs of our community and the world.
After more than 11 years as a commuting bi-vocational pastor I chose to seek opportunities to serve God in the community my family and I live in and where I have strong ties including many colleagues and mentors, and the opportunity to make use of the resources of my alma mater, CRCDS. I especially looked forward to more opportunities for our family to worship together which I sorely missed for over 11 years. My resignation from First Baptist Church in Albion was effective April 30, 2014.
On May 4, 2014 my church membership was transferred by letter to Immanuel Baptist Church in Rochester, New York where I worship and participate as both parishioner and pastor in church life and mission. I'm also emploted as a chaplain at Highland Hospital and I continue to work at my secular profession as a national environmental and property condition consultant.
I remain open to opportunities to serve and God continues to place opportunities before me! I'm stretching and challenging myself as I continuing my development as a person, minister and pastor.
In October 2014 I spent two days in a pastoral evaluation and development program at Ministry Development Services in Charlotte, North Carolina.

From May 2014 - January 2016 I was a Resident in Christian Ministry at Immanuel Baptist Church in Rochester, New York.

In October 2014 I attended the Janice Lynn Cohen Symposium titled Kids' Health in Our City: From Hard Data to Real Hope at University of Rochester Medical Center.

I was Chairperson of Immanuel's 2015 Stewardship Campaign.

I completed a parish-based clinical pastoral education (CPE) program through Samaritan Counseling Center in Buffalo with classes at Colgate Rochester Crozer Divinity School in Rochester.

In March 2015 I attended the Ethics Grand Rounds presentation titled When Miracles Get in the Modern Medicine at Rochester General Hospital.

For 11 weeks beginning April 13, 2015 I facilitated a bible study at Immanuel Baptist Church based on the NBC-TV series A.D. The Bible Continues.

I attended a HealthyCongregations seminar May 14, 2015 at Christ the King Seminary in East Aurora, New York.

In Immanuel's interim time between pastors I served as the designated pastoral care minister and regularly preached and assisted in worship services. As one of three ordained members of the congregation (in addition to the pastor and associate pastor) I continue to assist the pastor in providing pastoral care and preach on a scheduled basis. My minstry is particularly focused on spiritual development, individual and couples counseling.

I serve on the Board of Ministry, Capital Projects Committee and Worship Committee at Immanuel Baptist Church.

In August and September 2015 I conducted a discipleship class for an adult candidate who was baptized as an infant, found a new dimension to her faith in the way and understanding of American Baptists, and called to witness as a member of Immanuel Baptist Church. I had the honor of baptizing her in November.

2015 member Pastoral Consultation Group for Growth in Ministry, Theology, and Family Systems.

On January 5, 2016 I joined UR Medicine / Highland Hospital in Rochester, New York as a staff chaplain. My on-duty and on-call schedule is primarily alternating weekends and weekday overnights.

Throughout 2015 and 2016 I participated in worship including preaching multiple times at Sunday 10:00 A.M. Worship at Immanuel Baptist Church. I preached on January 17, 2016 in anticipation of Immanuel's new era of ministry that began on January 19, 2016 when we welcomed Wendy DeMott Fambro as our new pastor. Click here to listen to my recent sermons and for dates of upcoming preaching assignments.

Continuing Education: In May 2016 I attended Rochester Consortium of Theological Schools Third Annual Preaching Conference at Colgate Rochester Crozer Divinity School title Faith in the Form of Words: Preaching as Communication.

Master's Level Course Work: June 2016 Theology, Suffering, and Medical Care. Colgate Rochester Crozer Divinity School. This was a pilot program of a cross-registration course to be offered at CRCDS, University of Rochester, Unviversity of Rochester Medical Center and open to doctors, chaplains, pastors and students in all majors.

As a parishioner and ordained clergy at Immanuel Baptist Church I continue to preach, teach, counsel and mentor and serve in a variety of lay and clergy functions. I continue to serve as chaplain at Highland Hospital and travel the United States as a self-employed environmental consultant. I devote sufficient time to continuing education and development and reserve ample time to enjoy life and relax with family and friends.

In addition, I offer personal, relationship and spiritual counseling. Click on the CONTACT link at bottom of this page to request further information.
Listen to November 26, 2017 sermon The Church of the Future on SERMONS page
I am next preaching at 10 AM Worship on Sunday January 7, 2018
at Immanuel Baptist Church.
Everyone is welcome at Immanuel Baptist Church 815 Park Avenue Rochester, New York
Visit my Facebook wall for a peak into my personality
.
IMMANUEL BAPTIST CHURCH ROCHESTER GENESEE REGION AMERICAN BAPTIST CHURCHES USA COLGATE ROCHESTER CROZER DIVINITY SCHOOL DEVINEREV.COM MY CHURCH MY FAITH ORDAINED CLERGY REV. EDWARD JOHN DEVINE
Rev. Edward John Devine
www.devinerev.com